Welcome to Packer Plant Co! Our love for indoor house plants and entrepreneurship prompted the idea of bringing a boutique plant shop to Downtown Klamath Falls in 2021.
Our plants are carefully sourced from trusted growers and are guaranteed to be healthy, vibrant, and of the highest quality. Whether you're looking for low-maintenance succulents, exotic tropical plants, or traditional favorites like ferns and snake plants, we have something to suit every taste and style. Our team is always on hand to answer your questions and provide expert advice on how to care for your plants. We are passionate about plants and are committed to helping you create a beautiful, sustainable, and healthy environment in your space. At Packer Plant Co, we believe that every person can be a plant person!
Our wholesale operation began in August of 2022.
After seeing the demand for our house made products, we explored the idea of offering them wholesale! We started small with a few of our best sellers, and have quickly expanded our product catalog to over 40 offerings. Packer Plant Co products are now located in over 200 shops in the USA, Canada, and around the world!
We pride ourselves on premium quality products at affordable prices. Our minimum order is $100 and we ship either via UPS or LTL freight on pallets. Visit our wholesale page to learn more and become a stockist!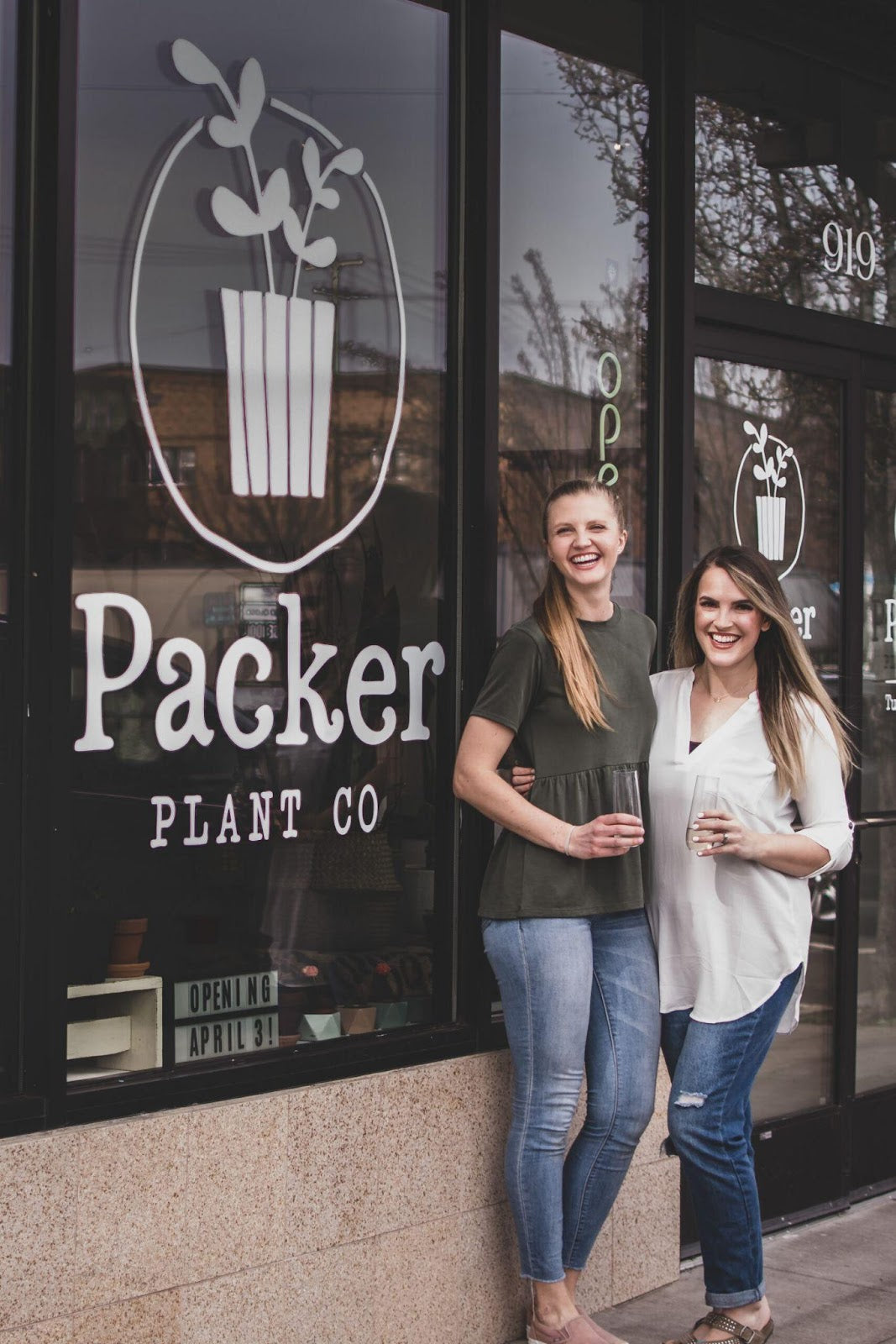 The Founders
Our husbands are brothers, which makes us sisters in law!  We love what we do and we love what Packer Plant Co has grown into.