Bye Bye Fly | Fungus Gnat Treatment for Houseplants
Regular price
Sale price
$15.00 USD
Unit price
per
Free USA Shipping on Orders $25+
Safe and Effective Plant-Care Products
Eliminate fungus gnats from houseplants with natural Bye Bye Fly treatment. This easy-to-use solution works quickly and effectively to eliminate the adult and larvae fly population. Enjoy a gnat-free home without harsh chemical solutions.
Simply shake Bye Bye Fly on to the top of the (dry) soil in a thick layer. Fungus Gnat larvae will not be able to survive in the soil and their life cycle will end.
Treatment time can take 4-6 weeks and we recommend bottom watering during this time, as Bye Bye Fly is not effective when wet.
Use this with our sticky gnat traps for for even better results!
Share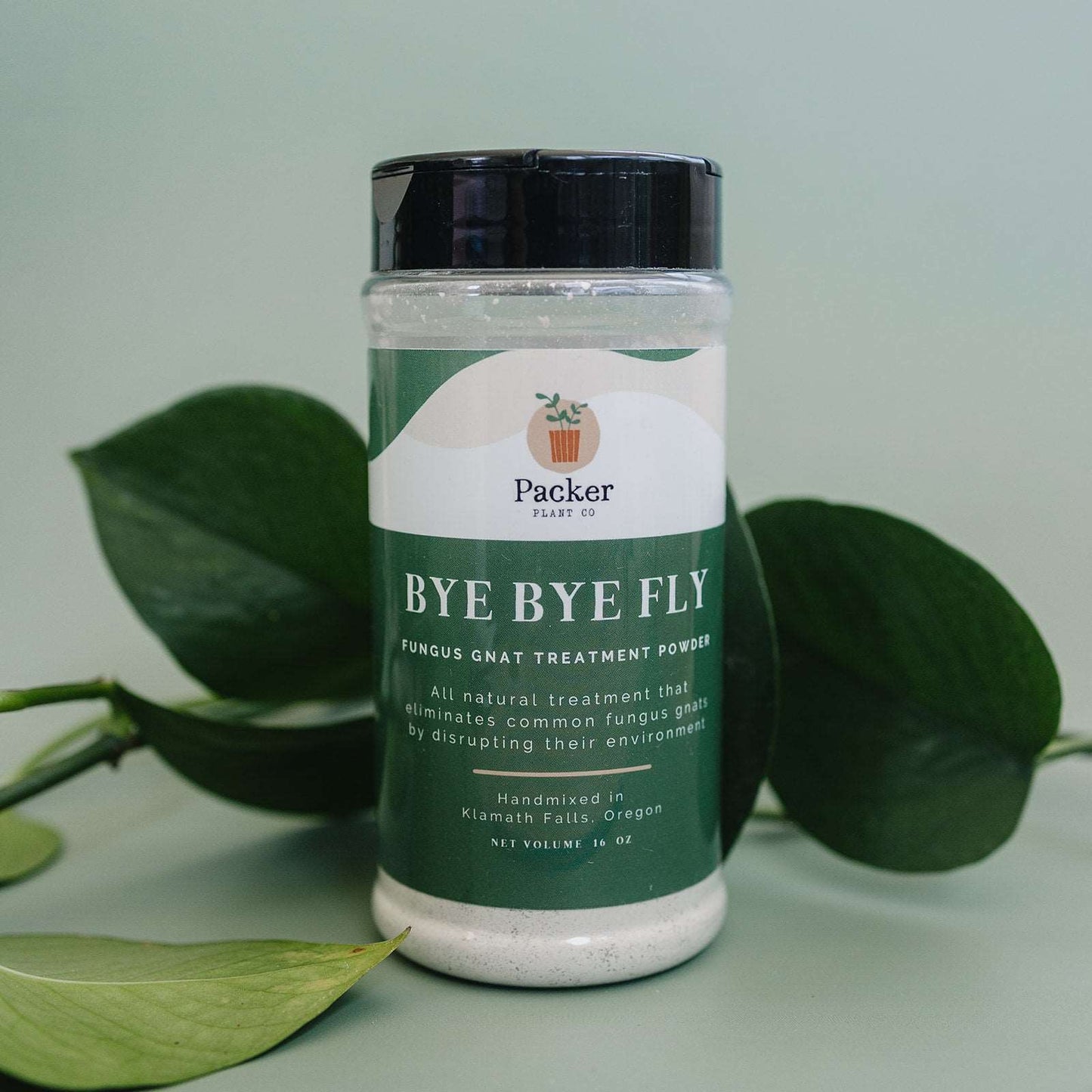 This is amazing!
This product totally saved the day. I brought home a plant with a gnarly gnat infestation, then noticed the soil was also inhabiting millipedes. After a few days of this product I saw a huge difference, and now both infestations are virtually solved after a few weeks. Pet safe was a must-have for me, and this was a perfect solution!