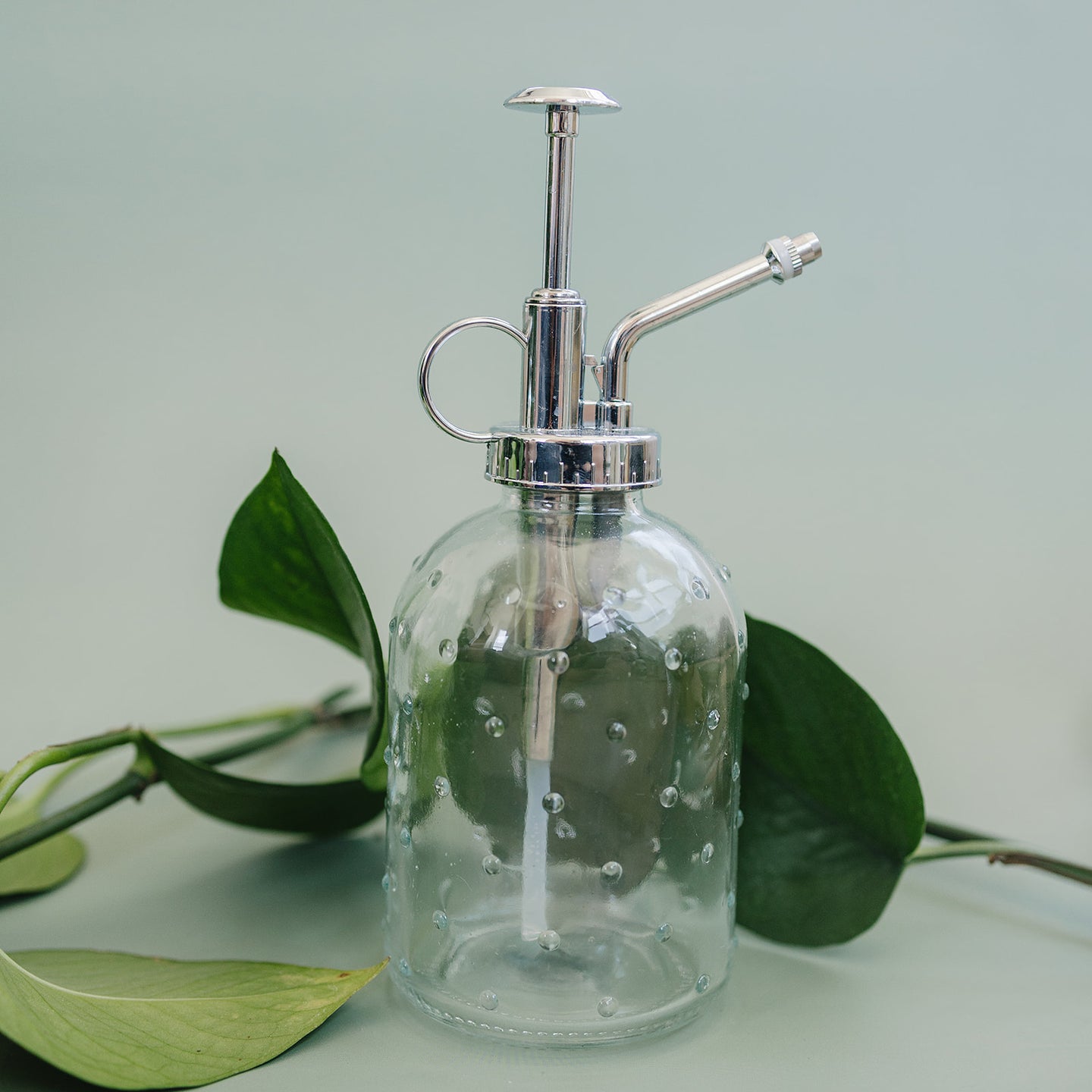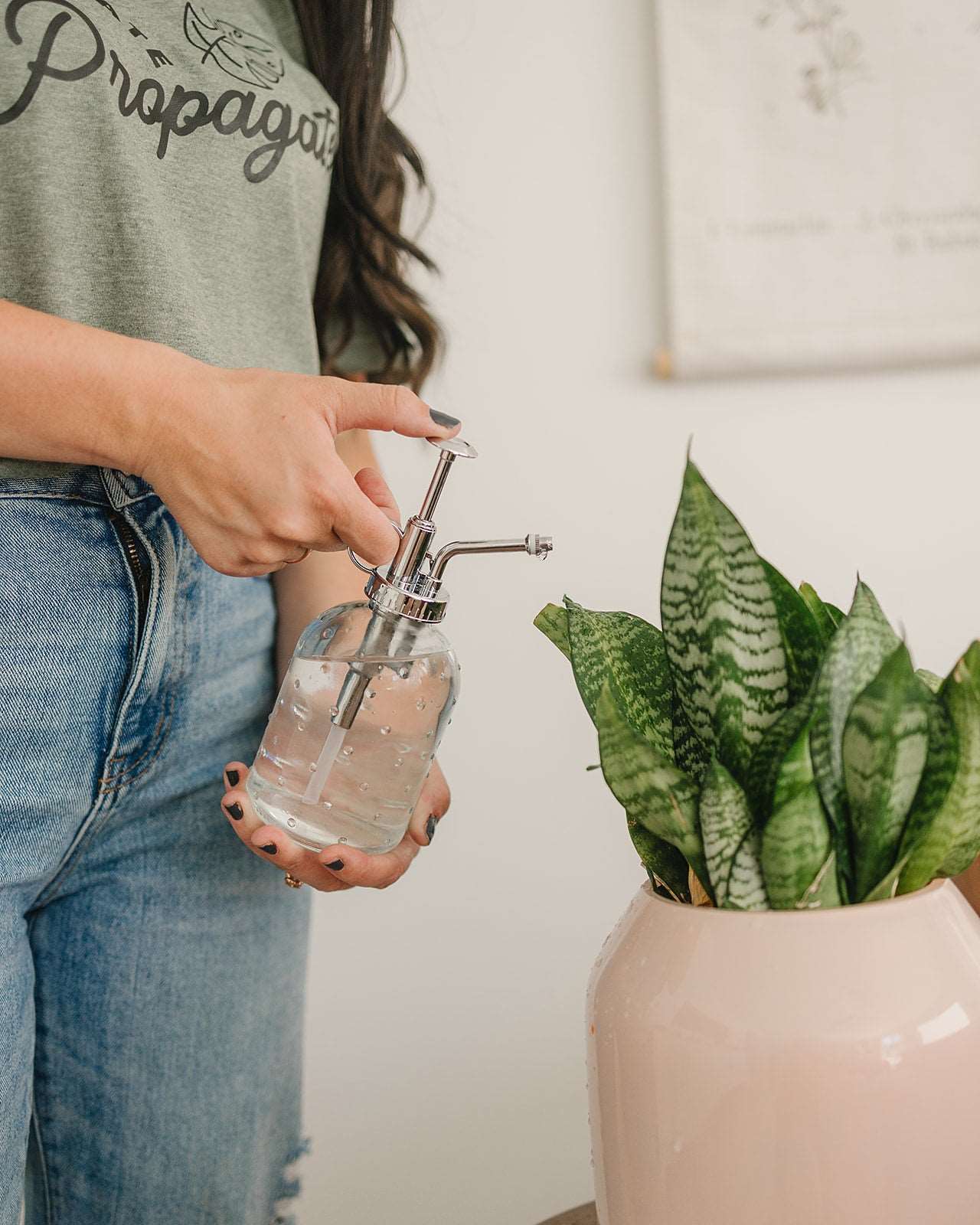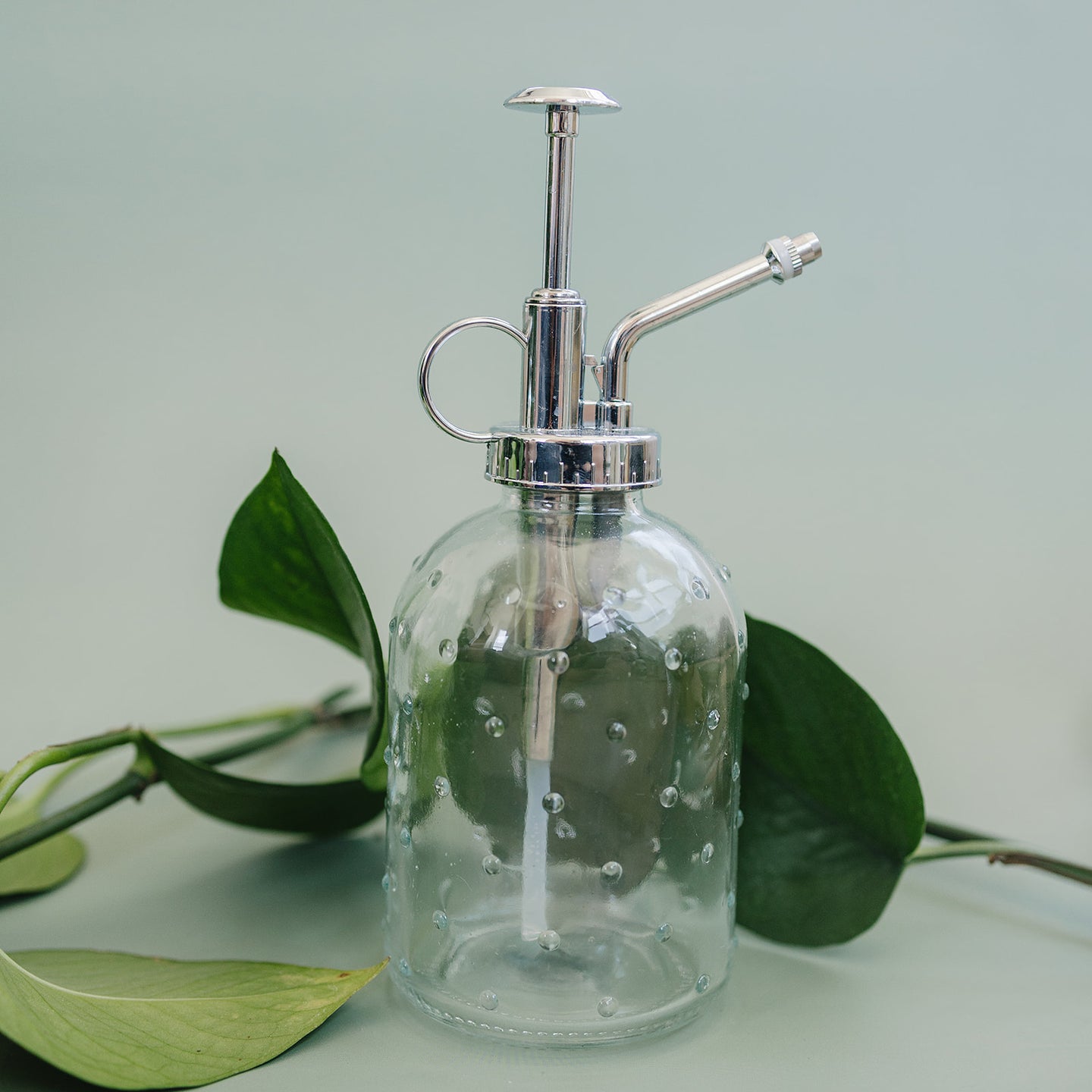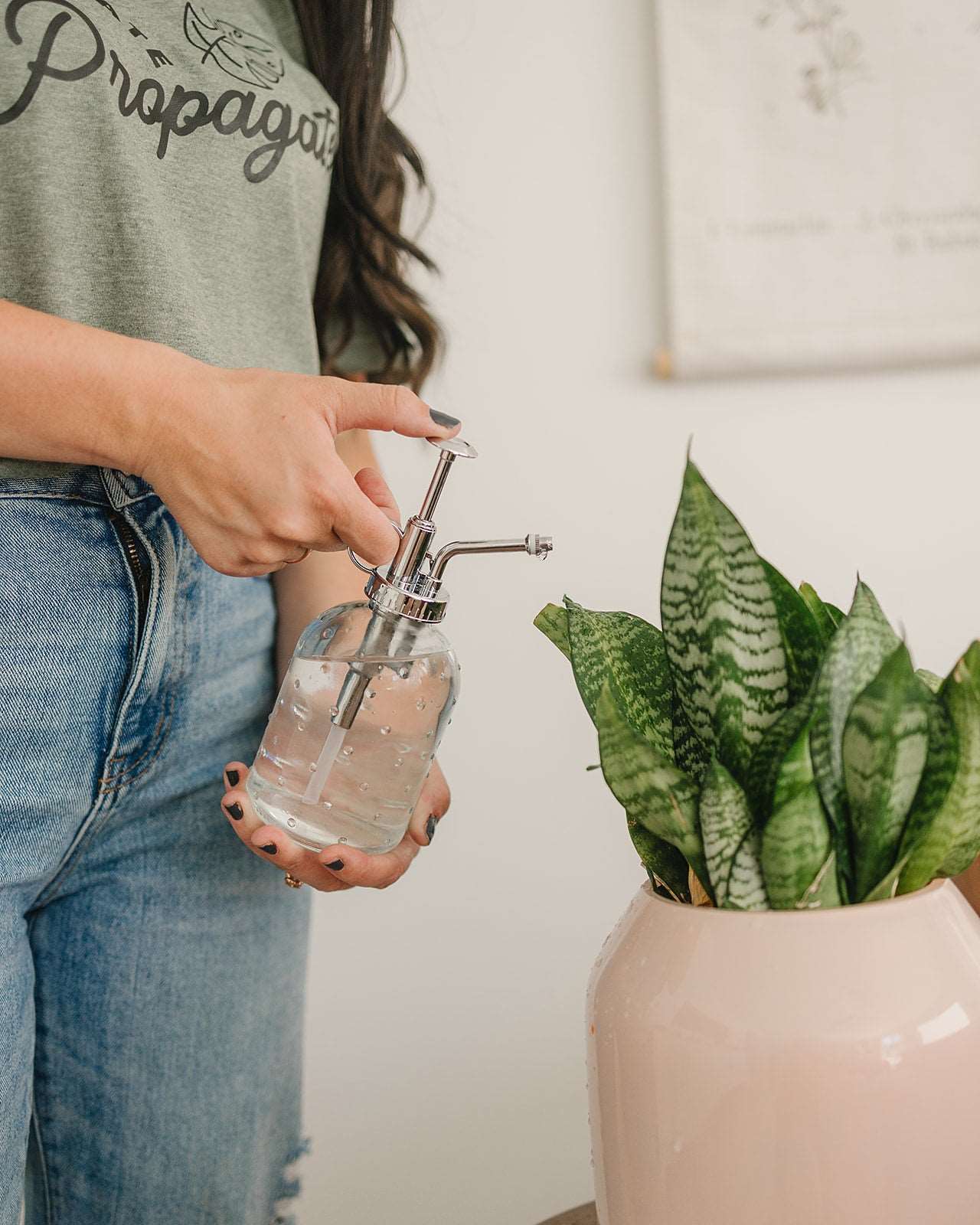 Glass Hobnail Plant Mister
Regular price
Sale price
$12.00 USD
Unit price
per
Free USA Shipping on Orders $25+
Safe and Effective Plant-Care Products
Introducing our Glass Plant Mister - The Perfect Tool for Your Houseplants!

Add a touch of elegance and practicality to your plant care routine routine with our Glass Plant Mister. This beautifully designed, handcrafted mister is the perfect tool to help you care for your beloved houseplants with ease and style.

Made from high-quality, durable glass, our plant mister features a sleek and modern design that will complement any home decor. It's clear glass body allows you to see the water level, making it easy to know when it's time for a refill. The pump mechanism ensures a fine and consistent mist, perfect for providing just the right amount of moisture.

With a generous 12-ounce capacity, our plant mister is compact and lightweight, making it easy to handle and maneuver. The comfortable pump handle allows for effortless spraying, and the extended nozzle reaches those hard-to-reach places with precision.
Share