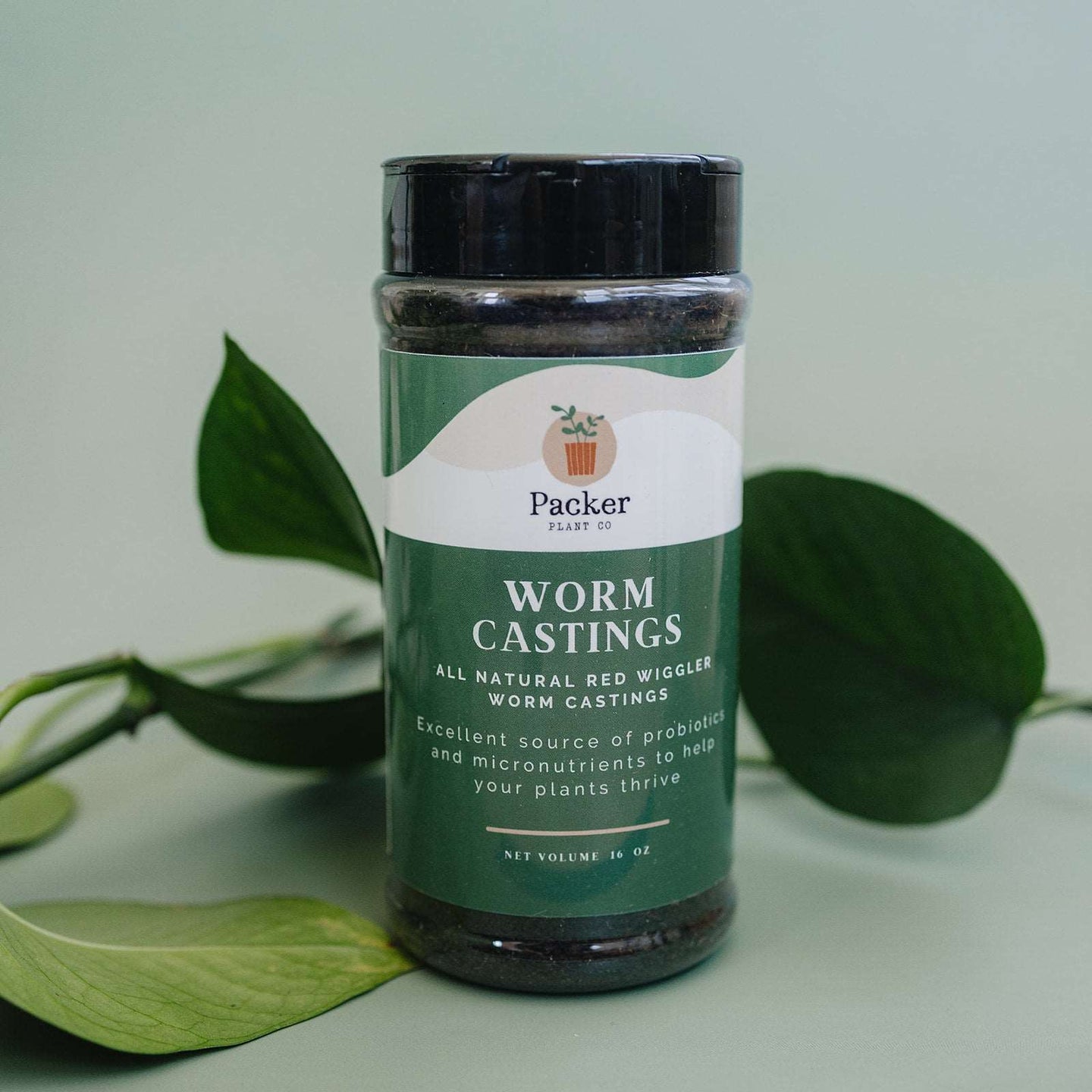 Worm Castings | All Natural Soil Amendment
Regular price
Sale price
$12.00 USD
Unit price
per
Free USA Shipping on Orders $25+
Safe and Effective Plant-Care Products
Earthworm castings are soil SUPERFOOD! They are a great source of nutrients and beneficial microorganisms that benefit tropical houseplants in many ways.

~Improves soil structure
~Suppresses harmful pathogens
~Enhances nutrient uptake
~Improves plant growth

and more!

Our earth worm castings are made right here in Oregon by Oregon Country Worm Farms.

Packaged in a convenient 16 oz shaker bottle, you don't even have to worry about touching them! They are completely dry and odorless.

Also check out our worm casting tea and our premium potting mixes with worm castings already mixed right in.
Share